Head Down to Niagara Falls for Family Day Fun!
Family Day weekend is just around the corner and Clifton Hill is the perfect destination for fun by the Falls for all ages…young and old! There is plenty to see and do, and when you book a stay at the Clifton Hill Niagara Falls Hotel you can customize a Family Day weekend package that's just right for your needs and the needs of your family! We are the primary hotel in Niagara Falls that can cater to exactly what you want.
Click here for our Niagara Falls Package builder options!
Whether you are planning a special Family Day celebration or simply want to enjoy a Mid-Winter getaway, the fun and excitement is always sky-high on Clifton Hill! You can't beat the location and we are just a short jaunt to the Falls and seconds from many attractions featured in our Build-A-Package. Here is a brief summary of a few options that we have to offer and from there you simply pick and choose exactly what you want….it's as easy as 1,2,3!
Clifton Hill Fun Pass: 5 exciting attractions all within walking distance of the Comfort Inn! No need to purchase a transportation pass as that can get costly. Soar 175 feet above the majestic Falls in the climate controlled Niagara Skywheel, enjoy 18 holes of glow-in-the-dark fun at Galaxy Golf, Niagara's largest miniature golf course then blast some ghosts through a haunted hotel with laser guns and try to beat your opponent at the Ghostblasters Dark Ride! The Great Canadian Midway's newest attraction, the XD Theatre, is a 6D motion experience that will send you on a "Safari Adventure" and when you are ready to wind down, get ready to be amazed at the life-like Movie Stars made of wax at the Movieland Wax Museum. There are more than 100 figures to view including some new additions—come inside and see for yourself! As an added bonus, the Clifton Hill Fun Pass will also give you 5 tokens each to play at the Great Canadian Midway. Get it for $29.32!
Get 60 tokens to play at the Great Canadian Midway…enough for a few hours of fun with the little ones! It retails for $30 and you get the token value for $20.
Kelsey's Clifton Hill offers delicious food for reasonable rates and you can purchase a voucher worth $20 for only $10!
Get up close and personal with the Falls by purchasing the Niagara Falls Wonder Pass. The Journey Behind the Falls literally blankets you behind the Falls in all its majestic wonder. Get as close as possible to the wonder and take the best photos! A little further up the Niagara Parkway is the Butterfly Conservatory which features over 2000 gorgeous butterflies in a Rainforest setting. The Niagara Fury travels you back more than 10,000 years in a 4D educational experience that will explain the creation of Niagara Falls. Through the Build-A-Package you will get an incredible savings for only $18.94!
The whole family will love the International Grand Champion of Magic, Greg Frewin! Select this option and the tickets are only $11.28!
Ready to get terrified? Do you dare to enter the Nightmares Fear Factory? If you are up for the challenge, we offer the tickets for $7.87, which is half off the retail value of $14.97! Over 100,000 people have chickened out and if you are brave enough to make it through be sure to bring home a souvenir "Fear Picture"!
One of the most amazing experiences of a lifetime is to ride above the Falls with the Niagara Helicopter Tours. It will take you above and beyond what you have ever experienced before! This incredible journey retails for $137 and you get it for $73.50! That's almost half off!
Click the image below to get started on your Niagara Falls Family Day Adventure!
To check out all available packages and HOT ROOM deals for this Family Day weekend, Mid Winter Break, and even March Break visit us at Niagara Falls packages today. Click here to take advantage of our Niagara Falls Build-A-Package options.
As you can see, there's plenty to enjoy on Clifton Hill. Nothing unites a family more than a family vacation. With all the time pressures of work, extra-curricular activities, homework and friends, it's important to maintain a sense of togetherness with the ones we love.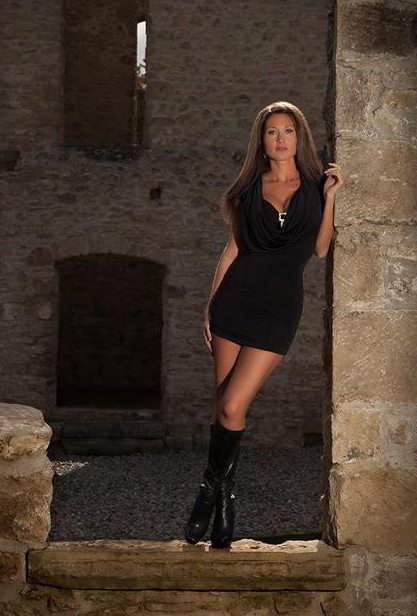 Christine Lynn
Facebook: www.CliftonHill.com/fb
Twitter: www.CliftonHill.com/twt
Google+: www.CliftonHill.com/gplus
Pinterest: www.CliftonHill.com/pin