March Break has come and gone and perhaps you missed the opportunity to grab the family and take a vacation. Why not turn that around for Easter and make it a Niagara Falls getaway? It's a time to celebrate and reward your family with a memorable day…or weekend!
The upcoming forecast for this Easter weekend is calling for sunny skies and highs averaging 8c/46f…Spring is finally here! A great thing about coming to Niagara Falls for the Easter Holiday is the lack of congestion, and tourist hot spots such as Clifton Hill are full of year round activities. It offers many fun and exciting indoor and outdoor attractions, entertainment and dining venues. April sees fewer people traveling, which means you'll have uninterrupted access to all of its main draws and popular hot spots.
A visit to the Great Canadian Midway is guaranteed to be the focal point of fun with adults and kids alike due to its mass appeal with indoor games exceeding 300 in capacity, and amusements such as the XD Ride Theatre and the Ghostblasters Dark Ride. As the name suggests, the Great Canadian Midway is a 70,000 square foot entertainment complex located just one block from the Falls itself. The building is lit up with dazzling lights and sounds drawing crowds near, but it's the excitement inside that really leaves its mark. Amongst the wide variety of games, you will notice the all-new XD Ride Theatre. By combining modern special FX technology including fully immersive stereoscopic imaging, realistic motion with up to 2 G's of acceleration, special seats that bear 400 movements per second, plus intense wind effects and dazzling light effects, the XD Theater will leave you in awe. Everyone will love it! The Ghostblasters Dark Ride is a 3D adventure that takes you on a journey through a Haunted Hotel. Grab an opponent and you will be given a laser gun and 3D glasses for the venture. Shoot some ghosts and ghouls and gain bragging rights when you compare scores at the end of the ride!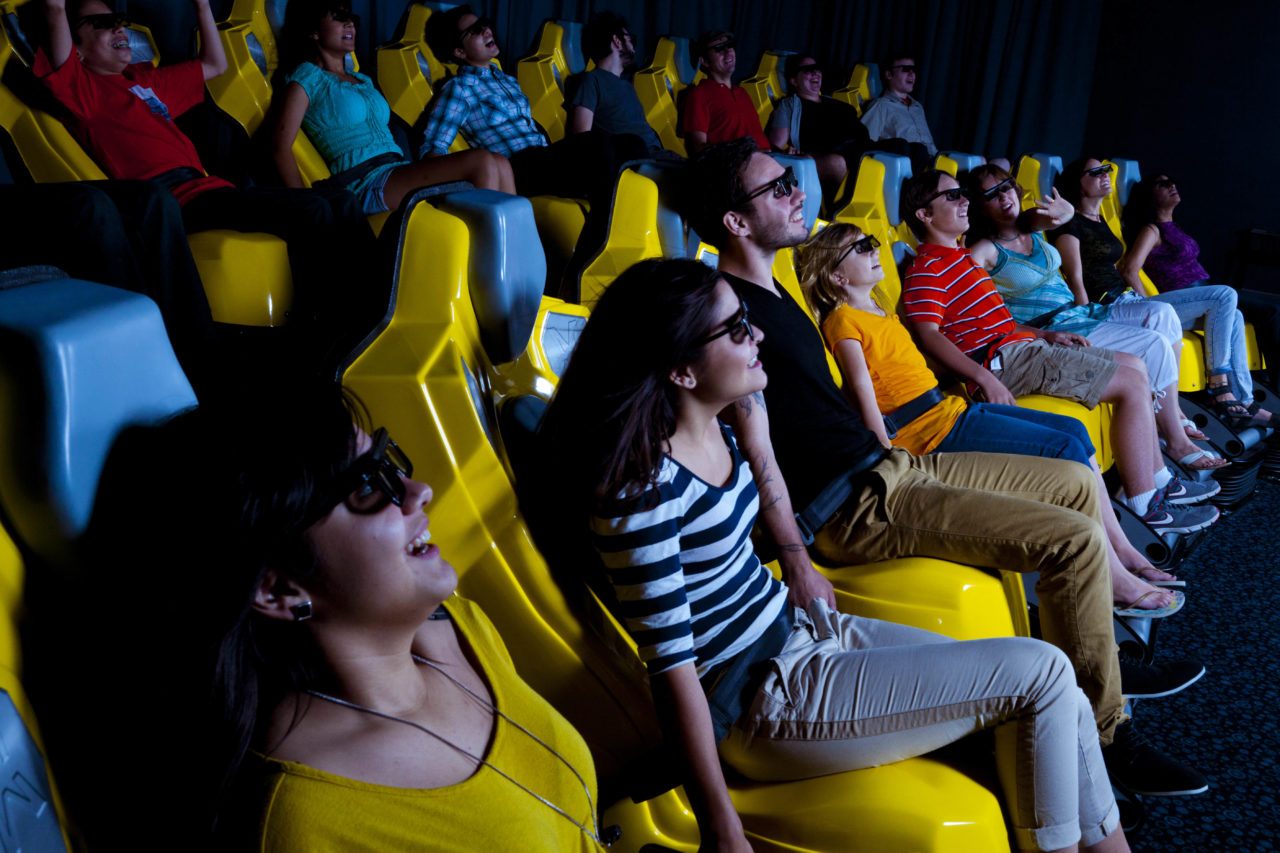 https://www.cliftonhill.com/attractions/xd-theater
You can also get up close to some wild prehistoric animals at the Dinosaur Adventure Golf, which is now open for the season! Its a jaw- dropping, 36 hole outdoor mini golf attraction that's fun for all ages. Play near a 50-foot high "active" flame-erupting volcano, and play directly through a realistically cavernous lava tube on your way to the next hole.  If the weather isn't agreeable, you can always move your game inside to Galaxy Golf's 'glow-in-the-dark' indoor mini putt, which sends you on an amazing cosmic adventure over 18 holes.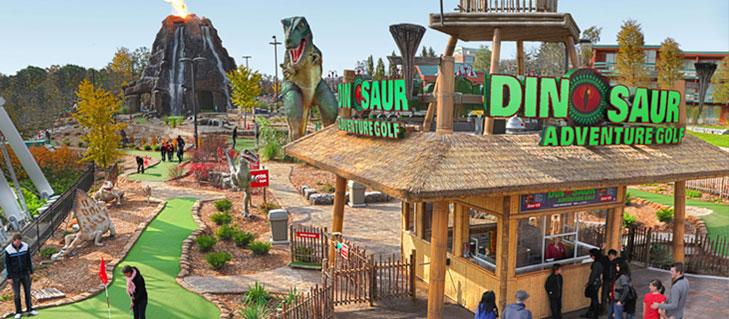 https://www.cliftonhill.com/attractions/dinosaur-adventure-golf
The Niagara SkyWheel is a world-class ferris wheel towering 175 feet high that is fully enclosed and equipped with heating and air conditioning for year-round comfort and enjoyment. It gives you an optimal view of the Niagara Falls and surrounding area, all in the comfort of a spacious, 6-8 person capacity gondola. It is one of the most popular newer attractions in the Niagara Falls….just check out the reviews on Trip Advisor to attest to this!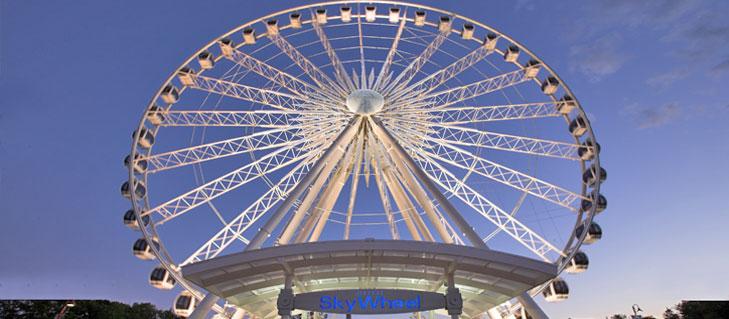 https://www.cliftonhill.com/attractions/niagara-skywheel
To get in on some great savings with these and other attractions, be sure to check out the online version of Clifton Hill Fun Pass, which offers an exclusive bonus ride on the Niagara Skywheel! This fantastic deal can only be had when you order the Fun Pass online! It will help to make your trip both fun and affordable…and most importantly, it will get you access to all the attractions listed above plus a couple more favourites! The Clifton Hill Fun Pass is also only one option offered when you stay at the Comfort Inn Clifton Hill. This hotel offers many couple and family-oriented package deals worth adding on to your hotel stay to make your vacation more specifically tailored to the needs of you and your family members!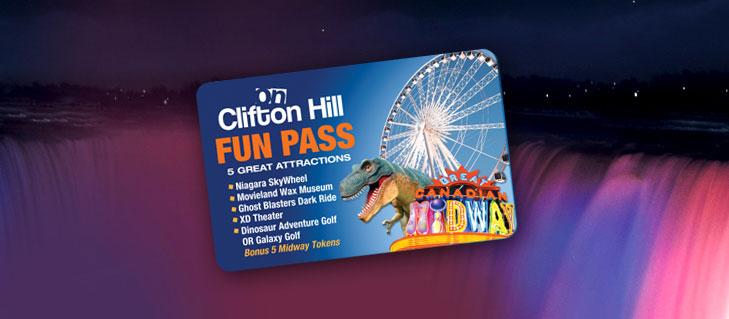 https://www.cliftonhill.com/packages/hotel-packages
If you and the family are planning an Easter getaway there is no shortage of things to do along Clifton Hill's World Famous Street of Fun by the Falls!
**Extended hours of operation over the Easter Holidays!! All attractions offered in the Fun Pass are open until 2:00 a.m. Friday to Sunday. Dinosaur Adventure Golf is open until 1:00a.m. dependant on the weather. All attractions open between the hours of 9:00-10:00 a.m.**
Christine